Name: Liv Kristine Espenæs
Date of birth: February 14th, 1976
Place of birth: Stavanger, Norway
Zodiac sign: Aquarius
Eyes: blue
Hair: blonde
Parents: H. Espenæs / Liv E. Davidsen
Siblings: Carmen Elise Espenæs
Marital status: Mother of Leon and married to Michael Espenæs
I am a Norwegian songstress, holistic vocal coach, painter, primary school teacher and teacher for children with special needs, wife and mother. I have been on numerous musical adventures since my early teens. The name my parents gave her means life, and this is exactly what I stand for – creating music in the purest, highest version of my artistic heart and mind, to live it and to share it with the world. The basic frequency of everything I do is authenticity, freedom, balance and love. My autodidactic way into music and career reflects my strong individuality and courage to create with a free artistic heart, inviting my audience to experience musical and tonal aesthetics on a highly individual and elevating level. In the mid nineties my life changed. A blessing. I experienced a lot of fame with my Norwegian band THEATRE OF TRAGEDY, moreover, as a solo artist with my first own album Deus Ex Machina, then in the new millennium with LEAVES' EYES, MIDNATTSOL and various projects. My musical achievements are various, e.g. a GRAMMY AWARD nomination for the song "Nymphetamine" in cooperation with Cradle of Filth, 500.000 albums sold with THEATRE OF TRAGEDY, I got to tour and meet my dear fans in more than 50 countries, I was lucky to enter the official charts a few times as well as European club, DJ, dance, rock and alternative charts. So far, I have released nearly 20 albums with my bands and projects since 1995, and I feel like I'm just in the middle of my artistic path. I released my single "SKYLIGHT" on Allegro Talent Media in December 2019, which was followed by a compilation EP release "HAVE COURAGE DEAR HEART" in April 2021 with brand new studio tracks and live recordings (live in Nagold, 2019). Moreover, in April 2023 I released my sixth full-length album "RIVER OF DIAMONDS", composed in tight cooperation with my Norwegian friend and composer of "AÉGIS", Tommy Olsson. Each song radiates a unique paradigm of depth and width of sound: "To me, aesthetics in music lies in the artist's true and free nature of combining instruments and their chord progression with the most inspiring and interesting tonal flow, the phonetics of the words sung in the most delicate and personal singing manner, being in its expression one unique peace of manifestation coming from the artist's heart. Music is to me a delicate dance of color-and-light, I find both balance and freedom in these energetic spheres. Music is pure elevation, sound and colors in one perfect expression, it just takes me to a higher level of passion and understanding of the whole universe and of human emotions, moreover, it has a bigger meaning, a special connection to our soul". The new compositions and lyrics are exactly this – highly inspired by romanticism, the many facets of life, especially unveiling those feelings deeply connected to the innermost of our souls and authentic selves, moreover, the greatness and mysteries of the universe, nature, and the power of karma.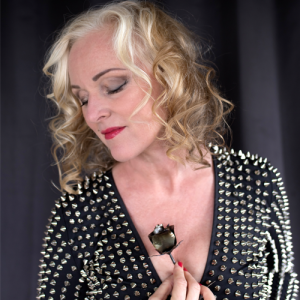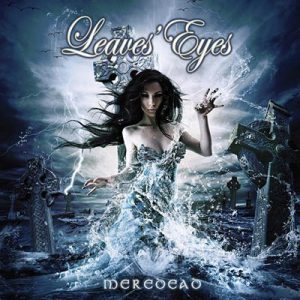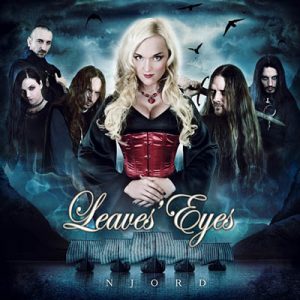 Experiences - Projects / cooperations
1997 Atrocity – Werk 80 (Album)
1999 Bravo – The Hits '99 – One Love
2000 Atrocity – Gemini (Album)
2004 Atrocity – Atlantis (Album)
1998 Heavenwood – Downcast / Swallow
1998 Atrocity & Silke Bischoff – Blue Moon
1999 Weltenbrand – The Devil Gets the Profiteer / Der Untergang von Trisona
2000 Das Ich – Des Satans neue Kleider – Atrocity Remix / Re-laborat
2002 Atrocity – More / Sampler Thank you – A Tribute to The Sisters of Mercy
2004 Genius – To be free / A Rock Opera Part II
2004 Immortal Rites – Mirror Reflections / Art of Devolution
2004 Hortus Animae – Summoning of the Muse / Sampler The Lotus Eaters – Dead Can Dance Tribute
2004 Cradle of Filth – Nymphetamine / Nymphetamine
2005 Umbra et Imago – Ein letztes Mal – Leaves' Eyes Remix / Motus Animi
2005 Infinity – Album Part II (tba)
2005 Only If – Sampler Enya Tribute
2006 Delain – A day For A Ghost (duet with Marco Hieleta (Nightwish) –
See Me In Shadow / Lucidity
2008 Atrocity – Werk 80 II (Album)
2008 Doro – Celebrate
2012 Bob Katsionis – Rendez-Vouz In The Sky
2013 Atrocity – Okkult (Album)
2013 Samsas Traum – Niemand, niemand anderem als Dir / Niemand, niemand anderem als dir
2013 Emerald Sun – Call of Nature
2013 Romanthica – Despierta / Eterno
2013 Tyr – The Lay of our Love
2013 Melted Space – Dying Legend
2014 Primal Fear – Born with a broken Heart
2014 Savn – I Am Free / Savn
2015 Hydra – Swath of Destruction / CD Malachite Skies
2016 Eden's Curse – Unconditional / Cardinal
2016 Tanzwut – Stille Wasser / Schreib Es mit Blut
2016 Hortus Animae – There's No Sanctuary / There's No Sanctuary
2017 Cradle of Filth – Vengeful Spirit / Cryptoriana – The Seductiveness of Decay
2017 Akoma – Revangels / Revangels
2017 Orden Ogan – Come with Me to the other Side / Gunmen
2018 Lux in Tenebris – The Grand Design
2018 Ben Blutzukker – Queen of the Nite
2018 Myrkand – Chthonian Cyclops
2019 The Sabbathian – Head of a Traitor
2019 Savn – The End (album)
2019 UNzensiert – Du Fehlst / Unsere Zeit
2019 Krayenzeit – Regen und Sturm / Saitentänzer
2020 Tanja Hansen – Silence of the Tide
2020 Ben Blutzukker – Crucified
2021 Glassgod – Mankind
2021 Sollys (Pete & Liv Kristine) – Soul Pristine
2021 The Implicate Order – The Will of the Blade/In Dreams
2022 Tales of a Sleeping Giant – Myths, Tales and Disasters
(album)
2022 Mortemia – Decadence Deepens Within
The Sirens
2014 Sisters of the Earth
2014 Embracing the Seasons
2015 Fearless